The Fall of Bikram Yoga Edmonton and Bikram Choudhury
I am writing this post because many people have asked why BYE (Bikram Yoga Edmonton) is no more and others want to know what is going on with the alleged rape charges and other lawsuits Bikram Choudhury is facing.
Pernille founded BYE in 2002 with a small studio on 116 Street and 105 Avenue. She pack the room with up to 26 people in this small studio and in 2005 she opened her Whyte Ave location with a capacity of 51 yogis. Within a year she was packing this larger room with up to 60 people and still turning students away. When you are that busy, the natural thing to do is open a second location. In 2008 Pernille was approved by Bikram to open the second Bikram Yoga studio in Edmonton on 124 Street South of 107 Avenue.
Pernille was a visionary and was the first to bring hot yoga and Bikram Yoga to Edmonton. Many people thought she was crazy and would not be able to make a business out of yoga. Bikram Yoga Edmonton was a tremendous success for many years, but as with all great businesses, it was only a matter of time before others who wanted a piece of the hot yoga pie entered the market.
Moksha Yoga Edmonton was the first to offer Bikram Yoga Edmonton any real competition when they opened their studio in North West Edmonton in 2008. The other major competition Pernille and BYE faced in 2008 was from within the Bikram Yoga family. BYWE (Bikram Yoga West Edmonton) opened just 2 miles West of Pernille's 124 Street location effectively cutting Pernille's studio off from the West side of Edmonton.
Even though Pernille's studio was the first of the two approved, Bikram Yoga Edmonton - 124 Street did not open until February, 2009. This was due to many reason including the construction boom, difficulty in finding contractors and the birth of our first son, Maximus, but I take full responsibility for delay in getting the studio open. This delay allowed Moksha West Edmonton and Bikram Yoga West Edmonton to gain a foot hold in the North West and West sides of Edmonton first.
In the following years more competition entered the Edmonton hot yoga market. I have been told Edmonton has the highest number of yoga studios per capita in Canada. This resulted in lower and lower attendance and sales year after year. Bikram Yoga Edmonton's Whyte Ave was great and was able to subsidize the 124 Street location in spite of the increased competition.
It was not until BYEE (Bikram Yoga East Edmonton) opened that revenues started to slide downward to the point where Bikram Yoga Edmonton was no longer financially viable. Bikram Yoga East Edmonton opened just 3.5 miles East of Pernille's Whyte Ave location and while the percentage of clientele they took was less than 20%, it was enough to make the difference between being able to pay the staff and not being able to pay the staff.
The sad thing about all of this, is when Pernille was approved for the first two Edmonton Bikram Yoga studios, Bikram had a policy of maintaining a 5 miles radius between studios. Exceptions were made in areas with high population densities like New York, but Edmonton doesn't have any where near the overall population or population density of New York and was not able to support so many Bikram Yoga locations in such a small area.
I will never understand the reason the other studio owners chose to open so close to Pernille when other, lucrative areas of Edmonton and Sherwood Park were available. What I do know, is the close proximately which created competitors our of the 4 Bikram Yoga studios in Edmonton also created a rift in Bikram Yoga community.
Other Bikram Yoga studio owners and staff engaged in the following activities:
- soliciting BYE students in our parking lot.
- handing out promotional material in our change rooms.
- provided false information regarding they studio application to Bikram HQ.
- Until recently there was always a shortage of Bikram Yoga teachers which resulted in the poaching of BYE's teaching staff, a practice Bikram did not approve of.
- Put our studios down to students. A staff member at BYEE wrote this on our Yelp.ca page:
"Come over to Bikram east Edmonton, the studio is super clean and there are no funky smells either"
- Seek out and directly contact our regular clientele selling them passes at deep discounts to get the to move to their studios.
- BYEE hijacked our Groupon promotion - http://www.bikrameastedmonton.com/did-you-buy-the-groupon/
Note: Micki, senior lawyer working at Bikram HQ advised me this activity was illegal, but she and HQ were unwilling to do anything about it.
This is a partial list and doesn't exhaust the immoral, unethical and illegal behaviour we experienced and Bikram Yoga Edmonton.
At the core of these issues is Bikram Choudhury. Hundreds if not thousands of people know Bikram Choudhury is not an easy man to do business with, but it goes far beyond the way he chooses to conduct business. Bikram is not a moral man. At best he is guilty of abuse, racism and sexual harassment; at worst he is a serial rapist.
Even though Bikram has been behaving this way for years, he and his circle of Bikram Loyalists have been able through, fear, intimidation and pay off to keep things quiet. Things started to come to light after Benjamin Lorr wrote Hell-Bent about his pursuit of "extreme yoga,". Lorr described Bikram as "an overgrown child and chronic liar with a penchant for emotional abuse."
L.A. Times - 'Hell Bent' by Benjamin Lorr is a vivid adventure in yoga - 2012-12-14 http://articles.latimes.com/2012/dec/14/entertainment/la-ca-jc-benjamin-lorr-20121216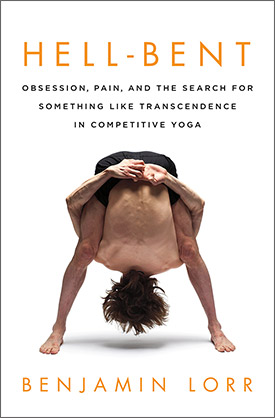 Hell Bent by Benjamin Lorr
http://www.benjaminlorr.net/
Bikram's yoga empire is collapsing and he is going to take a lot of good people down with him. Pernille and I have many good friends in the Bikram Yoga community and there are many more great, wonderful, caring and loving people. We do not want to see any of them hurt and we do not want their livelihood to be placed in jeopardy. We think it is time for them to move on, but it is hard to convince those who have such firm beliefs and investment in Bikram Yoga.
As more and more into the light is brought to Bikram's legal issues, studio owners and teachers and being forced to take sides falling into one of these four groups: Bikram Loyalists, Bikram Apologists, The Rebel Alliance, and people who don't care.
Here are how these groups breakdown:
01) Bikram Loyalists - people who do NOT think Bikram is guilty of anything or if he is guilty, it is for offending people who "need to understand where Bikram is coming from" and "need to go to TT (Teacher Training) to understand Bikram's process".
02) Bikram Apologists - people who think Bikram is likely guilty of SOME of the LESSER charges, but the rest are "Hollywood lawsuits". Common phrases heard from this group are "I have heard all these things before" and "I keep Bikram the Man separate from Bikram the Yoga". Typically these people love what the Bikram Yoga practice has done for them. Bikram Yoga has saved the lives a of many people and improved the lives of countless others. It is hard to view the creator of something so amazing in a negative light. Those that do see him as guilty are willing to forgive his sins and believe in the yoga.
03) The Rebel Alliance - people who believe Bikram is likely guilty of most of the things he is charged with and don't want anything to do with him moving forward. They feel teaching Bikram Yoga, working at a Bikram studio or having the name Bikram Yoga on their business is supporting "the Man" Bikram and are searching for a new path that will allow them to move forward with the healing and therapeutic practice in the Ghosh lineage. (Bishnu Ghosh was Bikram's yoga guru)
04) People who don't care and just want their Bikram Yoga. This is the majority of the students and most of them didn't even know there was a guy named Bikram. They either don't care about all this drama or don't want to be involved in it.
To understand Bikram Loyalists and Bikram Apologists, you have to first understand for a lot of Teachers and Studio owners, Bikram Yoga, especially Bikram's Teacher Training is a "Cult".
And this is where I am going to get into a lot of trouble…
I am not a Bikram trained teacher and because of this, most Bikram Teachers will say I don't know anything and do not understand Bikram's methods.
It was not me who intrduced the idea that Bikram's Teacher training is run like a cult, this is coming from Bikram Teachers who have shared their thoughts with me. At first I actually thought they were overreacting, but the more I learned and the more Bikram Teachers who shared their opinion with me the more I came to realize they were right.
Here is a list of characteristics associated with cultic groups from http://www.csj.org/infoserv_cult101/checklis.htm so you can develop your own opinion:
☐ The group displays excessively zealous and unquestioning commitment to its leader and (whether he is alive or dead) regards his belief system, ideology, and practices as the Truth, as law.
☐ Questioning, doubt, and dissent are discouraged or even punished.
☐ Mind-altering practices (such as meditation, chanting, speaking in tongues, denunciation sessions, and debilitating work routines) are used in excess and serve to suppress doubts about the group and its leader(s).
☐ The leadership dictates, sometimes in great detail, how members should think, act, and feel (for example, members must get permission to date, change jobs, marry—or leaders prescribe what types of clothes to wear, where to live, whether or not to have children, how to discipline children, and so forth).
☐ The group is elitist, claiming a special, exalted status for itself, its leader(s) and members (for example, the leader is considered the Messiah, a special being, an avatar—or the group and/or the leader is on a special mission to save humanity).
☐ The group has a polarized us-versus-them mentality, which may cause conflict with the wider society.
☐ The leader is not accountable to any authorities (unlike, for example, teachers, military commanders or ministers, priests, monks, and rabbis of mainstream religious denominations).
☐ The group teaches or implies that its supposedly exalted ends justify whatever means it deems necessary. This may result in members' participating in behaviours or activities they would have considered reprehensible or unethical before joining the group (for example, lying to family or friends, or collecting money for bogus charities).
☐ The leadership induces feelings of shame and/or guilt in order to influence and/or control members. Often, this is done through peer pressure and subtle forms of persuasion.
☐ Subservience to the leader or group requires members to cut ties with family and friends, and radically alter the personal goals and activities they had before joining the group.
☐ The group is preoccupied with bringing in new members.
☐ The group is preoccupied with making money.
☐ Members are expected to devote inordinate amounts of time to the group and group-related activities.
☐ Members are encouraged or required to live and/or socialize only with other group members.
☐ The most loyal members (the "true believers") feel there can be no life outside the context of the group. They believe there is no other way to be, and often fear reprisals to themselves or others if they leave (or even consider leaving) the group.
Bikram's Teacher Training checks the first 10 of the above 15 characteristics and depending on how you interpret the last 5 most of them could be checked as well. Again, this is the opinion of Bikram Teachers who think it is true and have brought this to my attention.
Bikram Choudhury's behaviour has drawn into question his future along with the future of Bikram Yoga. Many Bikram Yoga studios are heading to a point where they also, will no longer be financially viable. Bikram HQ has hidden the closure of Bikram Yoga studios and the fact attendance at their main studio has dropped off significantly, here is what a student in LA had to say:
F.A.: "Bikram Yoga HQ is empty and bleeding money by the day a fact hidden by HQ....everyone who goes to TT thinks everything is business as usual....but TT is pumped up by studio owners who are invested, their livelihoods are at stake so it's hard for them to be objective...the public however, have walked....there are as little as three to four people in each class and my beloved Emmy sometimes does the advanced with as little as one or two other people…Bikram at best is a serial adulterer and at worst the courts will decide."
Bikram Yoga studios are closing because they are no longer financially viable. I know of several Bikram Yoga studios in Canada that are struggling to make rent payments each month. Some of these studios have been in business for years and years, other only for just a couple years (some older and some new an fresh). Some have a lot of competition and some have a little. The common denominator is they are Bikram Yoga studios.
Bikram's business model has not adapted to changing times and an evolving market. Now that there is so much competition in Edmonton and other cities, students have choice. The majority of them are choosing other forms of yoga and the vast majority are choosing 60 minute classes. It doesn't matter that a 90 minute Bikram class is better for them, they still choose the 60 minute class elsewhere. Bikram doesn't allow 60 minute classes to be taught in Bikram Yoga studios. If his stance doesn't change on this, Bikram Yoga studios will continue to close and more and more studio owners will pay the price for Bikram's inability to adapt and change. The introduction of a 60 minute Bikram Yoga class is a major factor in Bikram Yoga's future.
Pernille was a pioneer when she introduced the 60 minute class at Bikram Yoga Edmonton, but it was too little too late. When she made that change many studio owners contacted her to see how she did it. To that point, the few Bikram Yoga studios experimenting with 60 minute classes were not promoting the 60 minute option as aggressively and as openly as she did. Pernille also went all-in making almost half her schedule 60 minute classes. There were other Bikram Yoga studios offering 2 to 4 - 60 minute classes a week at their studios, but they kept it a secret out of fear of what Bikram would do to them if he found out what was happening. Once Pernille showed it was possible, many other studios followed her lead and now in areas like Vancouver, 60 minute classes are common at Bikram Yoga studios and being promoted openly. Variety in class types and length of time is the future. Bikram Yoga studios who embrace this future with thrive and the ones who do not will suffer.
Bikram Choudhury is not doing studio owners any favours, a lot of people think he is preparing to leave the country, fleeing from his legal troubles. It is no coincidence he is looking to have his next Teacher Training in a country that jails rape victims for unlawfully have sex out of marriage. In order to convict a man of rape, the courts requires a confession or 4 adult males as eye-witnesses. Story here… http://www.huffingtonpost.com/2013/07/19/marte-deborah-dalelv-sentenced-norwegian-rape-dubai_n_3624867.html
This stuff is so crazy, you just can't make this stuff up.
Bikram is not a moral man. At best he is guilty of racism, misogyny, homophobia, threats of violence, and sexual harassment; at worst he is a serial rapist. I am all for the concept of innocent until proven guilty, but as they say where there's smoke there's is fire. Read for yourself and develop your own opinion:
Court House News - Two Women Claim Yoga Guru Bikram Choudhury Raped Them - 2013-05-18
http://www.courthousenews.com/2013/05/08/57429.htm
International Business Times - Bikram Choudhury: Yoga Guru is Homophobic, Racist Sex Predator, claims Former Legal Adviser - 2013-08-06
http://www.ibtimes.co.uk/articles/497219/20130806/bikram-choudhury-rape-lawyer-suing-threats-deportation.htm
Yoga Journal - Will Bikram Yoga Survive? - 2013-07-31
http://blogs.yogajournal.com/yogabuzz/2013/07/will-bikram-yoga-survive.html
Through my personal dealings with Bikram's HQ, I can say without doubt Bikram Choudhury is a liar who doesn't honour his business agreements. At this point I do not know why anyone would want to be in business with Bikram and or have his name on their front door.
Bikram Choudhury is the source of a lot of conflict and anger in the Bikram Yoga community. If you are one of the people who gets angry with me for sharing information about Bikram's problems you need to think about who is responsible and shift your anger in the right direction. Direct your anger at Bikram, he is the source. I am not responsible for Bikram's behaviour, Bikram is.
Bikram has made a lot of enemies out of his own past supporters by screwing them over. Pernille is one of the studio owners Bikram has screwed over by not honouring the 5 mile radius he agreed to give her when she opened the first two Bikram Yoga studios in Edmonton.
A studio owner wrote these plublic comments to me on Facebook: "Since you are not a Bikram teacher, you do not understand the methodolgy of the yoga" and "You do not know the exact conversations anyone had in regards to studio location approvals because you are NOT a teacher." These comments are the reason for me writing this post.
They are the perfect example and of the discrimination I have faced over the years from Bikram Teachers, while trying to help Pernille manage Bikram Yoga Edmonton. People who are not "Teachers" have the ability to add value. We are human beings with brains (unwashed), and we are able to think for ourselves and form intelligent thoughts. Believe it or not we are even fully capable of understanding things like the "the methodolgy of the yoga" and I can even spell "methodology". We have the ability to participate and understand conversations we have with Bikram Teachers, Studio Owners and people at Bikram HQ. We even possess attributes and skills allowing us to make valuable contributions to the running of a Bikram Yoga studio.
This point of view, that I know nothing because I am not a Bikram Teacher is false, close minded, and disrespectful.
I participated in the conversations Pernille and I had with Micki and Kyoko from Bikram HQ regarding Bikram Yoga East Edmonton's application, so I know first hand some of "the exact conversations… had in regards to studio location approvals". Here is what I know to be true:
Bikram had approved the East Edmonton location when he thought it was in Sherwood Park, he then denied it when he found out it was in Edmonton and then approved it again after he talked to the owner Shauna, when he found out Pernille's studio had PEM flooring. I do not know how the fact Pernille has PEM flooring made it into the conversation, but I am pretty certain it was not something Bikram spontaneously remembered on his own.
Pernille and I met with Shauna to see if we could get her to reconsider opening in Capilano (aka East Edmonton). During that conversation I made it very clear to Shauna, the future of Pernille's Whyte Ave and therefore the future of 124 Street would be in jeopardy if she opened in Capilano. I explained how our numbers had been decreasing for 4 years and if we even lost 10 to 15% of our business to Capilano, Pernille may have to close down. Shauna made it clear the choice of her location was not up for discussion and it was going to happen no matter what.
Near the end of our conversation after I repeatedly questioned Shauna's intentions and reasons for picking Capilano over Sherwood Park she said "Well then you're going to just have step it up and kick my butt." This after Shauna had said things like this:
- I don't want to see BYE close their doors, not in a million years
- I don't see us being in competition with each other
- I don't want to have negative impact on BYE
There was a lot of contradictions in what Shauna had to say and I did not find her to be honest with her stated intention of creating an "open and transparent" relationship with us.
1 year after BY East Edmonton opened Pernille was not able to make rent payments and shut down Bikram Yoga Edmonton with over $200,000 of business debt she is personally responsible for.
While the opening of Bikram Yoga East Edmonton was the final nail in BYE's coffin, it was not the only one. Here are my top 4 reasons:
01) Competition Within the Bikram Yoga Family - The opening of Bikram Yoga West Edmonton 2 miles West of Bikram Yoga Edmonton - 124 Street and Bikram Yoga East Edmonton opening 3.5 miles East of Bikram Yoga Edmonton - Whyte Ave (aka Strathcona).
- this unnecessarily created competition between 4 Bikram Yoga studios. Sadly, there were other location options that would have been better for everyone
- created division and conflict amoungst the teachers and studio owners
- allowed competitors the freedom to open in lucrative areas of the city unchallenged by Bikram Yoga
02) A Poor Student Experience with Half the Teachers at BYE
- Half our teachers got how Pernille wanted students at her studios treated and half did not.
- Pernille and I take full responsibility for the actions of our teachers and it was our failing for not being able to coach them and help them provide our students with a better experience.
- That being said, in my experience, the teachers in question refused to work with us and follow our direction. They would treat students one way when we were around and then another when we were away.
03) Huge Increase in Competition from other Hot Yoga Studios and Gyms offering Hot Yoga
- Brad from Vancouver once told me Edmonton had the highest number of yoga studios per capita than anywhere else in Canada
- Pernille was the person with the vision to bring hot yoga and Bikram Yoga to Edmonton. She ran a super successful business for years. If other Bikram studios would have opened adhering to the 5 mile radius Bikram originally gave Pernille, Bikram Yoga could have dominated hot yoga in the Edmonton area.
- Instead Bikram Yoga studios opened and fought over the same target audience in overlapping areas of Edmonton.
The red represents the areas of Edmonton where Bikram Studio's overlap and compete against one another. The darker the red the more studios in competition.
The yellow is Moksha Studio's overlap.
Ask yourself who the smarter business people are?
- the close proximity resulted in Bikram Yoga studios struggling financially
- which resulted in not having the capital to reinvest in older locations and
- engage in any meaningful promotional and advertising campaigns
- The lack of a Bikram Yoga's presence in the far West of Edmonton, South West Edmonton, South East Edmonton, North Edmonton and Sherwood Park allowed competitors to come in and own those markets with little to no competition.
- Bikram Yoga's reputation made it easy for our competitors to come in and entice our clients away.
04) Static Offering from Bikram Yoga
- Every non-Bikram yoga studio offers a variety of class types and class time lengths. People want choice. Bikram does not allow this.
- This strategy only works in newer markets where there is little to no meaningful competition or as a niche offering in larger markets with lots of competition. Niche offering means fewer and smaller Bikram studios spread out in larger markets.
- Bikram will need to change his stance on 1 hour classes in order for Bikram Yoga studios in mature markets to remain financially viable.
- I believe Bikram Yoga has been the superior offering when compared to all the competitors in the market to date. But, it doesn't matter how good Bikram Yoga is for people, if they choose to stop coming, Bikram Yoga studios will not be able to remain financially viable.
There were of cource other reasons that contributed to BYE failing, but these 4 are the big ones. One popular myth promoted by people who are in denial of their role is BYE was not clean and not well maintained. In a survey of BYE clientele, this reason for not attending BYE barely registered on the feedback.
It was a shame East Edmonton didn't open in Sherwood Park. It would have opened up an amazing opportunity for us to work together and promote Bikram yoga to Edmonton. This was something Shauna, Pernille and I all expressed a desire to do. Instead, like with West Edmonton, the close proximity create competitors, not allies.
At the core Bikram Choudhury is responsible for this as it was his short sightedness and desire to exercise his power punishing Pernille that created yet another conflict in Edmonton as 4 studios battled over territory in a 6.2 mile radius.
When I look back at the maps I created in 2011,
http://BikramYogaEdmonton.com/EdmAreaBikramMokshaCalgary/
the placement of the studios in Edmonton is not only a very poor business decision, it is just stupid. Moksha must of been laughing at us.
The map to the left shows how the 4 studios could have been placed (yellow current location, red optimal location) in order to reduce cannibalization, increase coverage of Edmonton and create an environment where all 4 studios could work as a unite team since they would not be competing over areas so close to one another.
Shauna explained the reason she chose the Capilano location over Sherwood Park was because it gave her access to a much larger population base. The extra pop
ulation the Capilano studio gained access to by locating in Edmonton vs Sherwood park is mostly made up of areas Bikram promised to Pernille and part of her 5 mile radius.
There was some discussion on how distances are measured. In my experience working with advertising agencies for multi-national franchises they always use a radius measured from the centre point of the location out in a circle, not driving distances as Shauna suggested. To calculate "driving distances" in every possible direction out from one location would be a ridiculously laborious and impractical task. The method illustrated on the attached maps is the most commonly accepted method for determining competitive regions. You can add to this natural or topographical barriers such as streets, train tracks or rivers.
http://BikramYogaEdmonton.com/EdmAreaBikramMokshaCalgary/
If you look at the river as a natural barrier, then Mokhsa Yoga West and South have no overlap at all. Since the small overlap that does exist between Moksha Yoga South and Sherwood Park has a lot of commercial and industrial area, it becomes irrelevant.
There was also a conflict around the naming of Bikram Yoga West Edmonton and Bikram Yoga East Edmonton. When BYWE opened I did exhaustive research and found there was a naming convention the vast majority of studio owners adhered to. The first person to open in any given city got the city name and any subsequent studios used the name of the neighbourhood.
When Pernille brought this to Hope's (Bikram HQ's) attention Hope said "I made a mistake when I approved the name Bikram Yoga West Edmonton. Julie will have to change the name of her studio". Hope left her position at HQ and we spent years trying to get Julie to change her name. Finally Kyoko said HQ was not going to support our position and Julie could use the "Edmonton" in her studio name because so much time had past.
The frustrating thing was Kyoko had this to say in an email to another potential studio owner looking to open in New York:
"Since there is already Bikram Yoga Manhattan existing, it would be a little confusing to pick "Bikram Yoga West Manhattan" as your business name. When people search your studio name on internet, it could always pull up Bikram Yoga Manhattan's information as well.
If there is any specific name for the area that you are looking into, I would suggest you to name your studio after the area."
Kyoko's own words support our position, but when it came time, support from HQ went to Bikram Yoga West Edmonton. The name "West Edmonton" was a constant source of market place confusion for our students and suppliers.
When Kyoko told us Bikram's final decision on BYWE being allowed to keep the name "Bikram Yoga West Edmonton", she gave us her word and assured us that when Shauna opened she would not be allowed to use the name "Bikram Yoga East Edmonton", "Bikram Yoga Edmonton East" or anything else with the word "Edmonton".
BYEE was originally named Bikram Yoga Two Sisters, a great name. When the name changed from "Two Sisters" to "East Edmonton" I immediately bought the domain names "BikramYogaEdmontonEast.com" and "BikramYogaEastEdmonton.com". This was a defensive move to protect Pernille's registered trade name "Bikram Yoga Edmonton".
Pernille and I immediately contacted Kyoko from Bikram HQ to find out what was going on and why she would go back on her word. I had extensive communication with Micki, the lawyer from HQ, but we never received a satisfactory answer.
Bikram Yoga East Edmonton installed Flotex flooring, a great option for flooring. It seems to address all the negative issues associated with normal industrial carpet. Based on our experience with Bikram, however, this may come back to hurt BYEE and the other Bikram Yoga studios who have installed it.
Bikram hates Flotex, has said "its shit and its slippery". Rumour has it Bikram didn't approve Flotex because Flotex would not give him a monitary kickback. Bikram has not approved Flotex and doesn't want it in any Bikram Yoga studios. It is ironic the reason for Bikram approving Capilano was to punish Pernille for having a floor type he did not approve of.
The year Pernille installed the PEM yoga flooring, Mark Saks, former CEO of Bikram Yoga Inc. said it was an approved flooring. Pernille made her decision to install the PEM because she thought it was the best option providing the best attributes of carpet and solid surface flooring in one product.
How could you go wrong is the CEO is saying it is ok? Well it turns out you can get screwed. After Bikram decided to punish Pernille for her flooring choice he went after Bikram Yoga Vancouver threatening he would approve more Bikram locations close to theirs if they did not remove the PEM flooring. While I don't agree with this tactic at least they got the choice. If he would have given us the same choice we would have complied and East Edmonton would not have been approved.
If anyone wants to question what I have written above as being the truth, your dispute is not with me, it is with the people like Kyoko and Micki and Bikram Yoga Teachers who shared this information with me. Nothing in the Bikram Yoga community in Edmonton stays a secret for very long.
Bikram Choudhury, his actions along with the opening of Bikram Yoga West Edmonton and Bikram Yoga East Edmonton and the actions of their owners and staff have wronged BYE, Pernille, and my family. A list including unethical, immoral and even illegal behaviour. The worst anyone can say about me is I am outspoken and have bought some domain names, which I did as a purely defensive reaction to a name Bikram's HQ guaranteed us would not be used.
It blows my mind how the Bikram Yoga community can continue to vilify me when there is no evidence to support their position. Shauna Tomanek, one of the owners of Bikram Yoga East Edmonton herself told me she thought my role as the "Devil" was unjustified and I was made to be the "scape goat" in the Bikram community. …she may have changed her position on this after reading this.
If speaking my truth makes me a villain, so be it. I know I am on the "right" side of this.
I will no longer sit in silence and let others spread lies. I will speak my truth loudly to anyone involved and interested. I will stand up for myself and my family. I will speak against tyrants.
Michael Wild